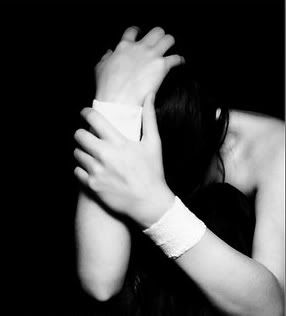 You know what ticks me off? People who complain about not having any friends, but they were the ones who killed the friendships they had. And you know what? No one hears me complaining?! I'm SO annoyed by those who complain ALL the time about the things they don't have but aren't even willing to admit that THEY'RE the ones who made it all happen CONSCIOUSLY. What happened to sticking with your girls when things got rough? What happened to, "I'm with you girl!"?
I'm pissed off because I can't make friends as easily as people think and the few that I have YEARS with can't deal with me. I'm too much. Its MY fault.
GOD!
I'm SO tired of SCREWY THINGS. ITS NOT A GOD THING. Its an US thing. WE'RE the screwed up ones! What is up with telling people that God told you things but you can't back it up with scripture? What is UP with HINDERING friendships because God told you something? Gah.
I'm SO frustrated.
And the hardest part is: I'm starting to feel EVERYTHING now. No more numbness. Its ALL coming in waves of anger, injustice and just out-right SADNESS.
Mostly I'm just angry. I'm angry at those I trusted to be doing GOD things and instead they're hiding from conflict.
GOD I HATE IT.
I just want to cry. No one's growing up here except for me, and its against my own premonitions.
*This is a disclaimer. Anything that may have been said was spoken out of emotional stress and over-flowed feelings. However, this disclaimer does not disqualify the truth and reality still proclaimed in the entry above. Thank you.